Taixinglong New Year's Dream---Warm congratulations on the establishment of the International Trade Department
Views: 1 Author: Site Editor Publish Time: 2011-08-16 Origin: Site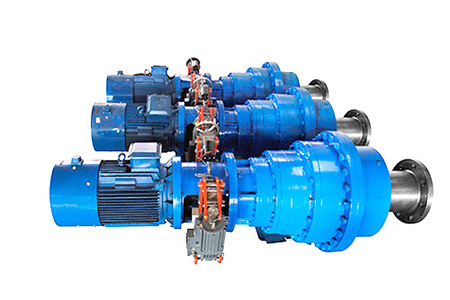 In order to achieve our company's global strategic goals and meet the development needs of overseas markets, further strengthen the company's strength, build an international reducer brand and high-quality supplier, our company has been established on December 31, 2010 The International Trade Department of Jiangsu Taixinglong Reducer Co., Ltd. has successfully started operation!
The establishment of the International Trade Department marks a solid step forward for Taixinglong in the overall strategic planning and company strength! At the same time, it also laid a good foundation for expanding the market share at home and abroad!
Through the efforts and development in recent years, Taixinglong Company has achieved fruitful results in the reducer industry. With its high-quality processing equipment, good business reputation and global corporate philosophy, it has achieved an excellent reputation among the user groups. The popularity is increasing day by day, and the core business is constantly expanding steadily, winning the trust and support of more and more customers!
In the future development and growth, it is still inseparable from your more attention and support to our company. Mount Kochi is far away, and the water is grateful! It is with your support that our Taixinglong company will come along and become more brilliant! And will continue to work together with our customers and colleagues in the industry to share success!