Taixinglong brought popular reducer products to the 6th International Lifting Equipment Expo
Views: 9 Author: Site Editor Publish Time: 2020-11-03 Origin: Site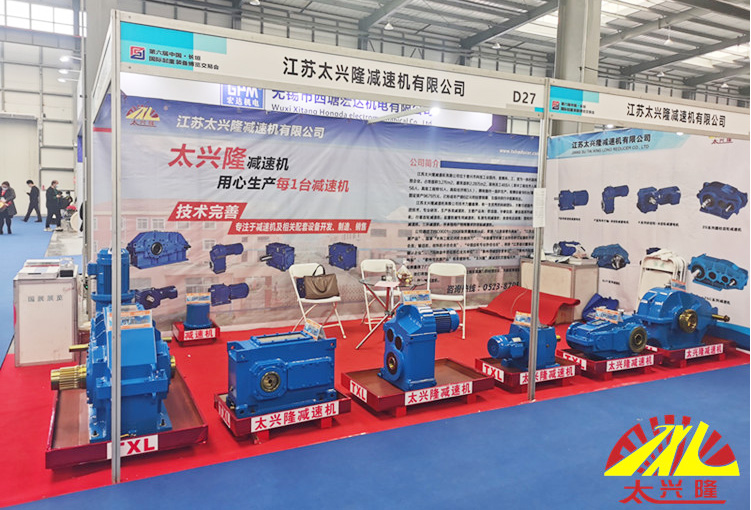 From October 14th to October 16th, 2020, the 6th China-Changyuan International Lifting Equipment Expo was grandly opened in Changyuan, Henan. Jiangsu Taixinglong Reducer Co., Ltd. participated in this grand event and was there for everyone Presented the company's popular product series, which attracted many visitors.
Changyuan is the hometown of cranes in China and a famous city of cranes in China. Taixinglong has created a platform for enterprises to display themselves by participating in such large-scale exhibitions and becomeReducerAn important way for product display, information exchange, and negotiation and cooperation is also a window for enterprises to understand the dynamics of industry innovation and development.


At the exhibition site, the staff of Taixinglong launched in-depth exchanges and sharing activities with customers to fully demonstrate the strength of the company and the excellent performance of reducer products, and introduce customers to products in mechanical engineering, chemical engineering, environmental protection, metallurgy, shipbuilding, steel, and coal mining Mature application solutions in industries such as, energy, etc.
Since its establishment, Jiangsu Taixinglong Reducer Co., Ltd. has built up a high-end and professional brand image by relying on its own accumulated technological advantages and the introduction of foreign cutting-edge technologies. Through this exhibition, it has further promoted the technological development and communication of enterprises in the industry. , Improve the ability of independent innovation, and embark on a new journey of technology-based enterprises!